Technology is revolutionizing and transforming geospatial data. Going far beyond your typical data point collection and measurements, we can use evolving geospatial tools such as LiDAR, GPS/GNSS, and remote sensing to collect comprehensive and multi-dimensional geographic data. This data is extracted and analyzed to make data-driven decisions in the development of transportation asset management plans.
---
The incorporation of these technological tools has created some confusion in the geospatial industry causing the coining of a new term, Geomatics. Geomatics has entered our lexicon to cover the multiple ways and uses of the data derived from these geospatial tools by various disciplines.
Pillar uses these advancing technologies to yield enhanced efficiency and results. Read on to learn more.
The true and sometimes subtle differences between geospatial differences create confusion. Today, those differences grow even finer as mobile mapping, asset management, and unmanned aerial vehicles become integrated in daily operations.
Defining Geospatial: More than an object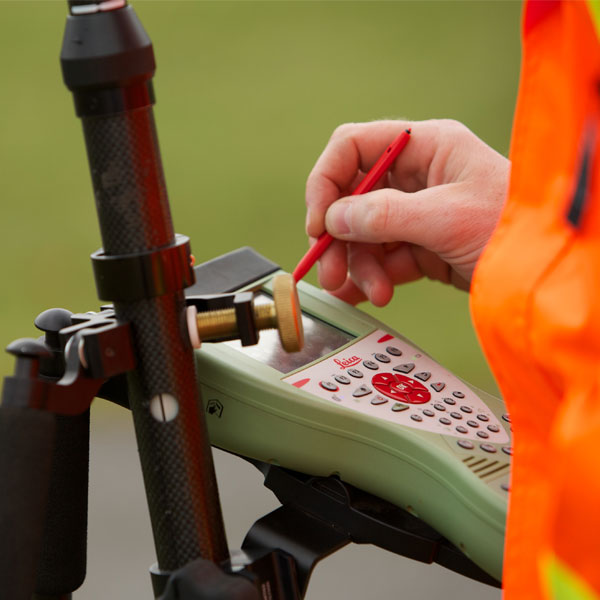 Using the term geospatial indicates that an object or object set has a geographic component to it. Typically, this geographical component is identified in terms of coordinates (latitude, longitude, altitude). However, it can also relate to an addressed location such as a house number on a street in a specific city in a specific state or zip code. Most of the time the geographic component is attributed through global positioning system (GPS). However, satellite imagery or photogrammetry can be utilized to derive the geographic component.
Defining Geographic Information Systems (GIS): Controlling Ever-Growing Geospatial Data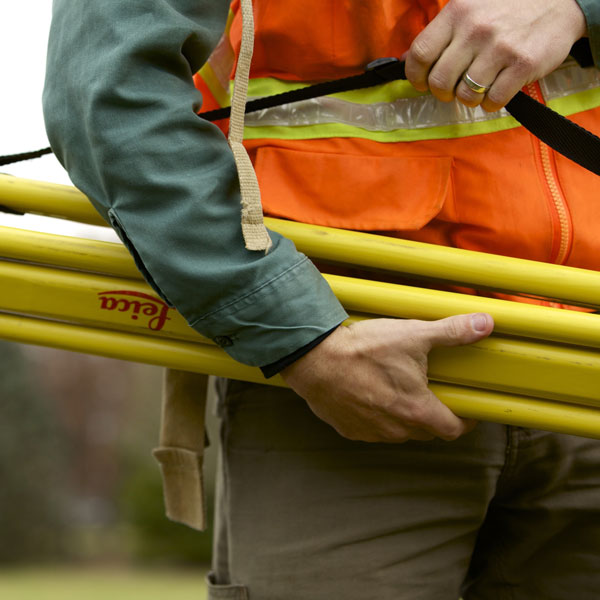 Geographic information systems (GIS) manage, store, and integrate geospatial data collected from:
Satellite imagery
Demographics
Statistics
Road networks
Historical maps
Investigation, etc.
The information systems cataloging these data points helps professionals manipulate, analyze, and map their geospatial data. Through GIS, you can view, analyze, and house multiple layers of information to perform various volumetric and area calculations, create maps, and perform various types of modeling.
Since geospatial data is ever-growing, GIS becomes an essential tool for the management of valuable data for project planning and improved efficiency of research. But, when one goes beyond the collection and storing of important geospatial data, they enter the multidisciplinary science of geomatics.
Defining Geomatics: Going Beyond Geospatial Data with Interdisciplinary Science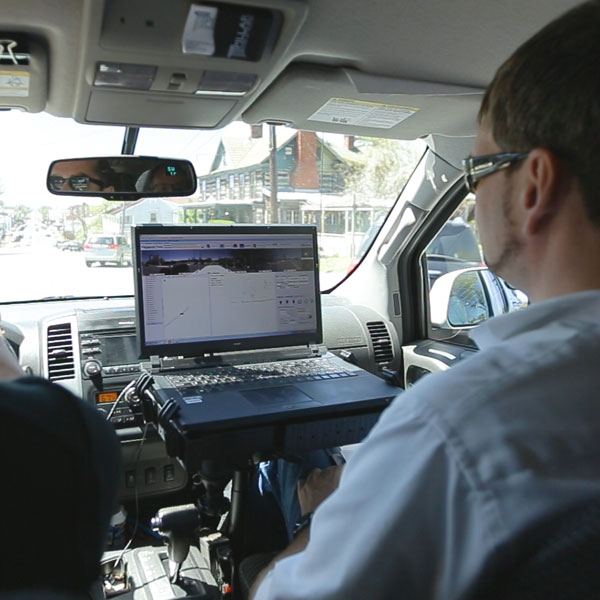 Many people describe a wide selection of geography-relevant technology and disciplines as "geospatial." However, "geomatics" involves more specifically the sciences of:
Surveying
LiDAR
Cartography
Satellite navigation
Photogrammetry
Mapping, etc.
While these are all excellent geospatial methods with formal procedures, geomatics also includes other sciences seemingly divorced from geo-inquiry such as:
Computer science
Mathematics
Engineering
To put it more simply, geomatics synthesizes spatial information with scientific application. It concerns the measurement of the Earth and technologies that help you act on that information. Geomatics goes beyond mere data to solve complex infrastructure problems with the latest technology.
Pillar is a dedicated transportation asset management firm focused on collecting, analyzing, and turning data into decisions for transportation infrastructure.
Our proprietary CAPE approach for asset management integrates geospatial data with geomatics to optimize and execute operations and maintenance plans for infrastructure organizations.
Asset Management Experts
PILLAR is the only asset management firm whose core business is dedicated to maximizing the lifecycles of your assets – delivering asset data that informs operations and maintenance decisions at every step of the process. We use your existing data to extend the life of your assets for roadways, bridges and tunnels. We assess data availability and accuracy to give you an operations and maintenance plan developed to optimize budgets and timelines.
At PILLAR, we're ethically and completely committed to the safety and satisfaction of the public. We give unbiased and evidence-based recommendations and solutions for the improvement and maintenance of roadways.
Contact us at info@pillaroma.com or (276) 223-0500 to get started with the only asset management focused firm merging industry expertise, next-generation technologies, and commitment to public safety.