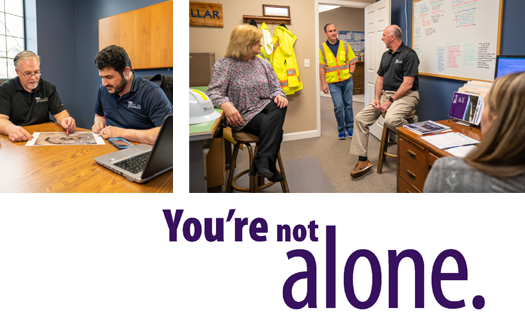 Our team of experts is eager to speak with you and assist you with whatever you may need. Start optimizing your asset management programs by visiting, calling, or emailing us today!
Headquarters
135 W Monroe St.
Wytheville, VA 24382
276.223.0500
info@pillaroma.com
Richmond Office
5102 West Village Green Drive, Suite 7
Midlothian, VA 23112
Complete the contact form below to learn more about our services.
PILLAR, Inc. ensures nondiscrimination in all programs and activities in accordance with Title VI of the Civil Rights Act of 1964. If you need special assistance or have limited English proficiency, please contact our office at 276.223.0500 so we can properly help you. If you plan to visit our office and need assistance, we encourage you to call prior to your arrival so PILLAR can arrange and provide the proper accommodations.