There have been numerous developments in recent years in the field of Artificial Intelligence (AI) that are transforming our daily lives. Among the most commonly recognized are self-driving vehicles and voice recognition devices such as Amazon's Alexa.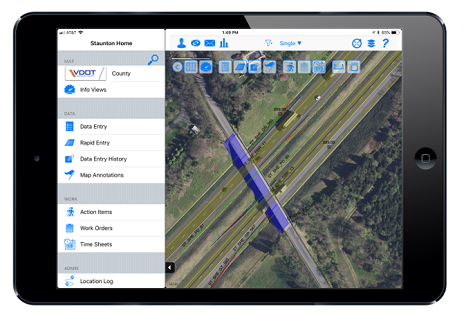 While perhaps not as flashy as having your virtual personal assistant, Pillar Operations & Maintenance Advisors is a leader in the important integration of AI into the world of transportation asset management.
Using AI, Pillar can collect and assess vastly larger datasets in less time with fewer resources than ever before. What once took months to identify, collect and assess transportation assets can now take as little as three days.*
Why does this matter?
Pillar can help clients make cost-effective, data-driven transportation maintenance decisions and plans based on actual priorities derived from clear and comprehensive data. This data results in safer, better-maintained roadways for the traveling public.
For example, we gathered guardrail length inventory by assessing its condition in accordance to the Maintenance Rating Program for a state Department of Transportation. This data enabled the state DOT to develop a maintenance plan, allocate the workforce and secure a budget for the project.
Here's a more in-depth look at how AI is being used in Pillar's proprietary CAPE approach to transportation asset management:
Collection – We are using AI to help identify assets for gathering a database of inventory. To do this, we have trained algorithms that scan our imagery and point cloud data to locate assets. We also utilize a system that automatically extracts these features into a legible format. The two systems provide a level of redundancy and quality assurance that is integrated with your GIS. Together, these systems create a sophisticated level of detail that was previously unattainable.
Assessment – AI helps us assess the condition of transportation assets by using algorithms to identify items such as a leaning sign, clogged ditch, and much more.
Planning – AI is an extremely useful aid in conducting research. By combining "big data" with the inventory collection and assessment data, we developed algorithms to build predictive analytics that make proactive maintenance possible.
Execution – We use AI to monitor operations to ensure quality standards are met. Further, the data stays current as tasks and projects are completed.
*Timeliness will vary from project to project based on size and number of assets collected.