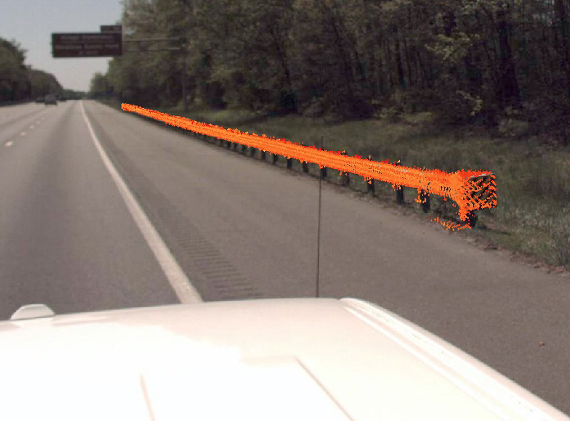 VDOT District 4 Guardrail Scan
This mobile LiDAR scan gathered guardrail length inventory and assessed its condition in accordance with VDOT's Maintenance Rating program. This data enables VDOT to develop a maintenance plan, allocate the work force and secure a budget for the project.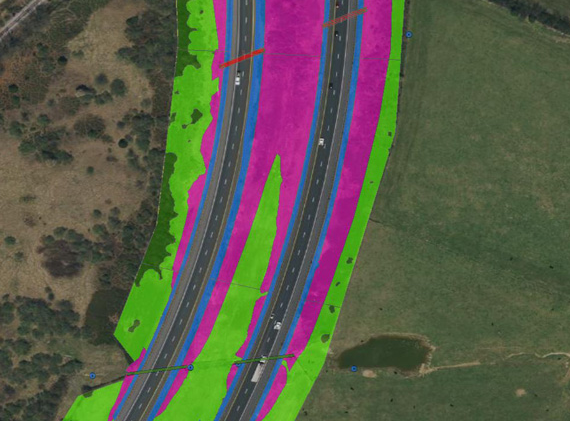 VDOT District 8 Mowing Acreage Scan
Using mobile LiDAR and our automatic feature extraction tools, we determined Virginia Department of Transportation (VDOT) Staunton District's Interstate mowing acreage for all of their mowing scenarios. From paritial to full width and tractor to slope to hand mowing, we calculated the acreages from the post-processed and extracted LiDAR point cloud. We also produced shape files and corresponding GIS attributes identifying each mowing area for VDOT's database.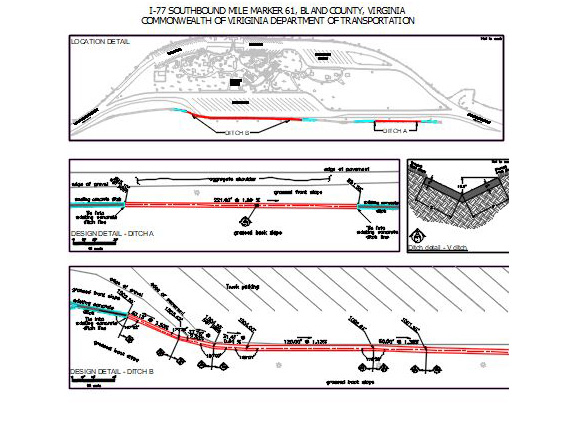 Bastian Rest Area Ditches
With drainage ditches failing to convey stormwater runoff at the Bastian Rest Area due to years of wear by tractor trailers, PILLAR was hired to survey the ditch and design a remedy. Despite challenges posed by a limited area and presence of a slope, PILLAR came up with a solution to convey the runoff and prevent damage from occurring again.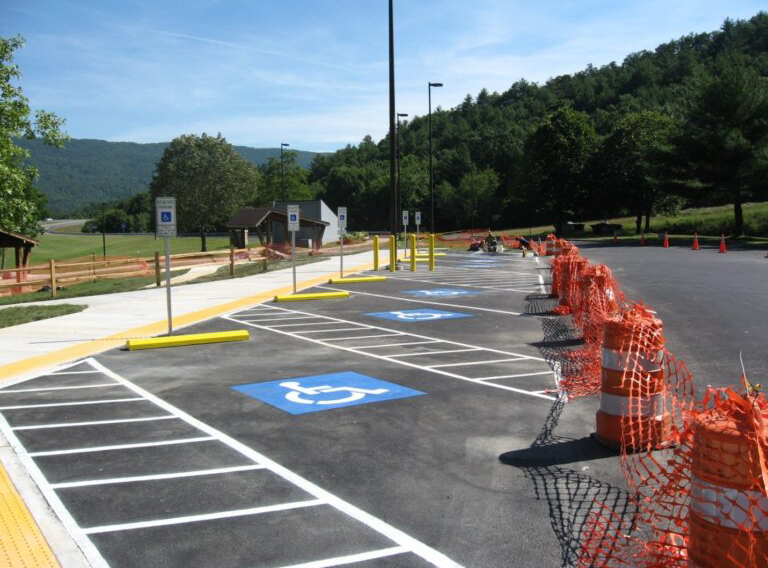 Rest Area ADA Compliance
VDOT hired PILLAR to survey rest areas throughout Virginia, performing civil engineering duties to ensure ADA compliance.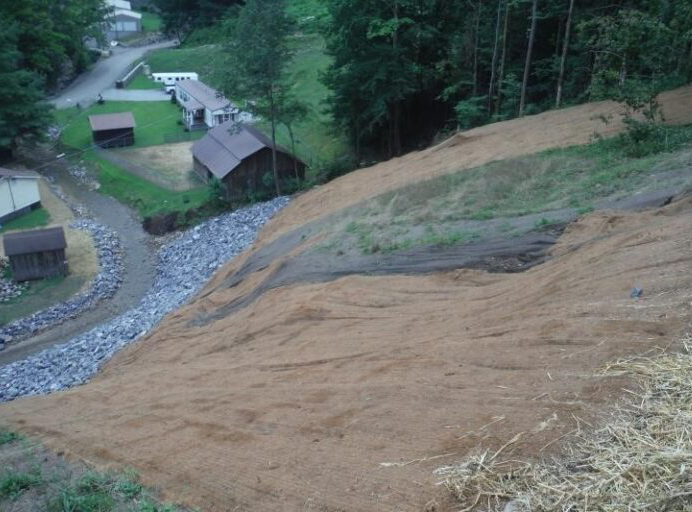 Elk Creek Landslide Stabilization
PILLAR designed a slope stabilization repair to a landslide area at the mouth of an abandoned mine as part of its annual contract with the Virginia Department of Mine, Minerals & Energy (DMME). Rated as a Priority 1 project due to the danger of flooding damage to nearby property and residences, work included the following: soil nail placement to stabilize slope material; armoring of the slope to offer erosion control; and armoring of stream banks adjacent to the residences to help mitigate future property loss due to flooding.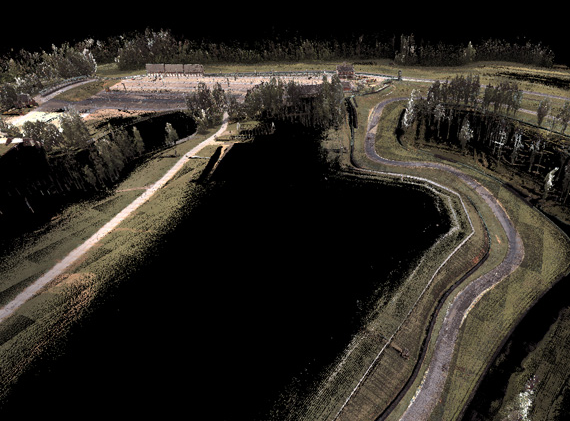 VIR LiDAR
Virginia International Raceway (VIR) must submit track details to Federation Internationale De L'automobile (FIA) to be a recognized motor racing circuit. PILLAR used mobile LiDAR to scan the entire facility to obtain and render a 3D terrain model of the VIR site in order to meet FIA requirements and be a certified venue. Track characteristics including centerline elevation and alignment, markings, barriers, run-off areas, kerbs, fences, pit lane and buildings needed to be documented and submitted in a prescribed CAD format. We used photographs and automatic feature extraction to locate and identify these characteristics, submitting them to FIA.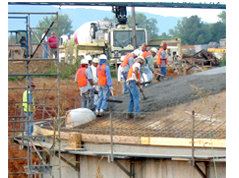 Austinville Water Treatment Plant
PILLAR joined forces with several other engineering firms to help in the design and construction of the new water plant on the New River. PILLAR's responsibility in the project included boundary and topographic survey and plats for design and construction inspection for the three divisions. Division 1 consisted of the plant and intake construction; Division II included the installation of the 30" raw and 24" finish water line; Division III encompassed the hanging of a 24" concrete insulated pipe on a steel girder bridge crossing the New River. The $17 million plant went operational six months ahead of schedule.