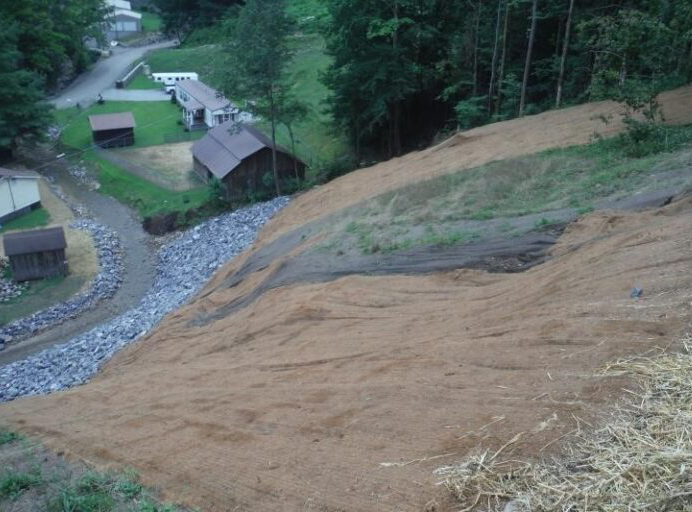 Elk Creek Landslide Stabilization
PILLAR designed a slope stabilization repair to a landslide area at the mouth of an abandoned mine as part of its annual contract with the Virginia Department of Mine, Minerals & Energy (DMME). Rated as a Priority 1 project due to the danger of flooding damage to nearby property and residences, work included the following: soil nail placement to stabilize slope material; armoring of the slope to offer erosion control; and armoring of stream banks adjacent to the residences to help mitigate future property loss due to flooding.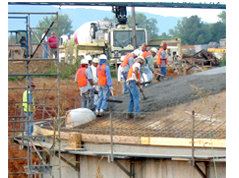 Austinville Water Treatment Plant
PILLAR joined forces with several other engineering firms to help in the design and construction of the new water plant on the New River. PILLAR's responsibility in the project included boundary and topographic survey and plats for design and construction inspection for the three divisions. Division 1 consisted of the plant and intake construction; Division II included the installation of the 30" raw and 24" finish water line; Division III encompassed the hanging of a 24" concrete insulated pipe on a steel girder bridge crossing the New River. The $17 million plant went operational six months ahead of schedule.