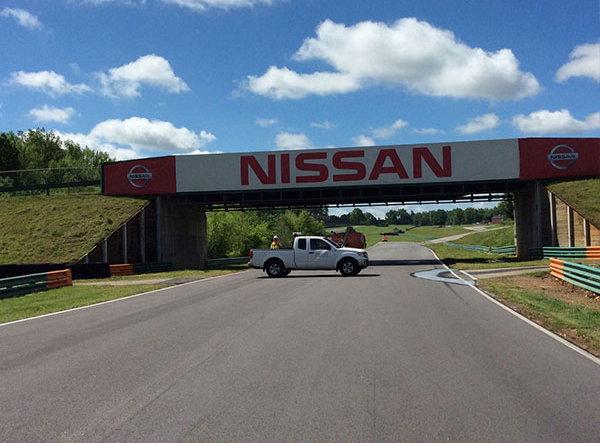 VIR Bridge
There is an overpass bridge at Virginia International Raceway that carries pedestrians and vehicles from the entrance to the paddocks, parking and race spectator areas. Made out of three steel flatbed railcars laid side to side, the structure rests on a concrete backwall. PILLAR was hired to perform a structural inspection to note the condition of observable elements and provide suggested maintenance treatments.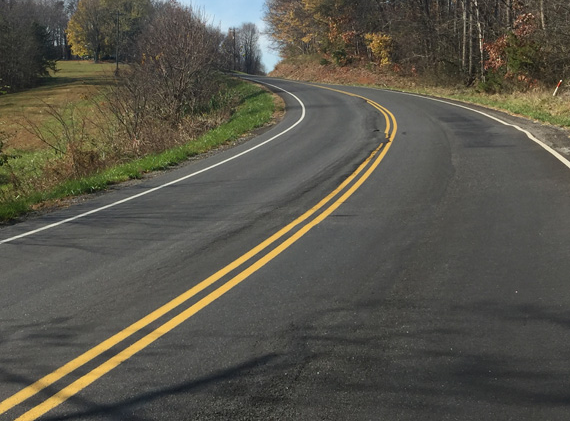 Salem Pavement Engineering
Through our statewide maintenance consulting services contract, PILLAR provided the VDOT Salem District Pavement Office with personnel to assist its pavement engineer. Personnel performed many tasks, including: input and maintenance of all pavement data for routes in the district; maintenance of Highway Traffic Records Information System and Pavement Management System; coordinating pavement performance testing; and assisting in Wet Accident Reduction Program investigations.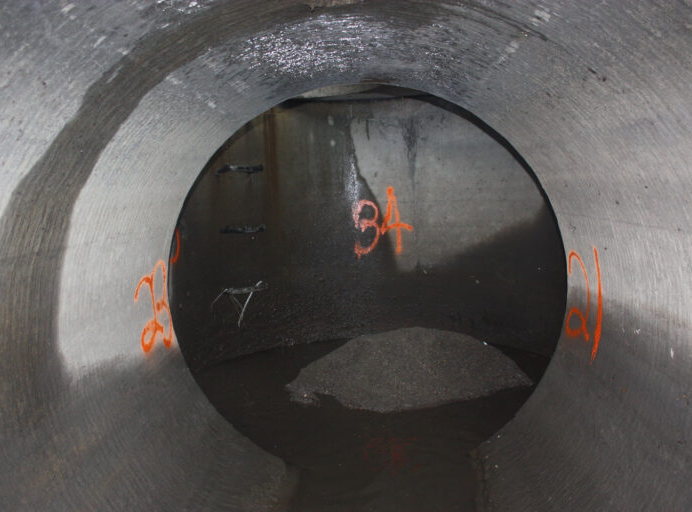 Underground Stormwater Chamber Inspections
PILLAR, Inc. performed a visual and structural inspection and developed as-built mapping of Virginia Department of Transportation (VDOT) underground stormwater management basins located along Route 23 bypass in Norton, VA. We produced reports by documenting basin condition through pictures and notes and developed a repair design for one of the structures. We utilized our confined space entry training and protocol along with air quality meter readings.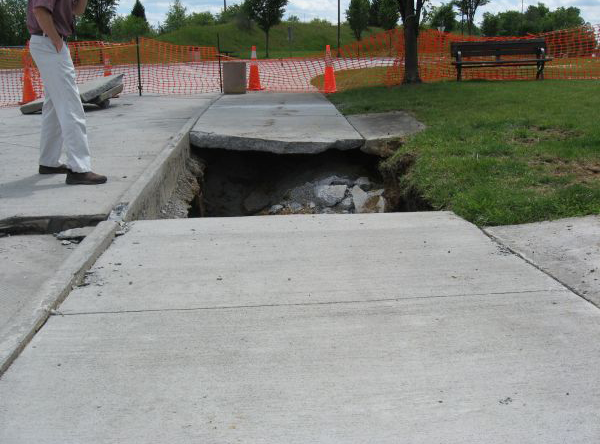 I-81 Truck Rest Area Sinkhole repair
PILLAR was hired to design repairs for a sink hole appearing at the I-81, exit 14 truck rest area. Excavation work discovered the hole was underneath a run of storm sewer piping, which had collapsed and contributed to the subsidence of pavement. The sink hole was chocked with larger rock and layered with progressively smaller diameter aggregate. The storm sewer pipe was then re-laid and the subgrade brought up to subbase level with concrete pavement level with the surrounding pavement.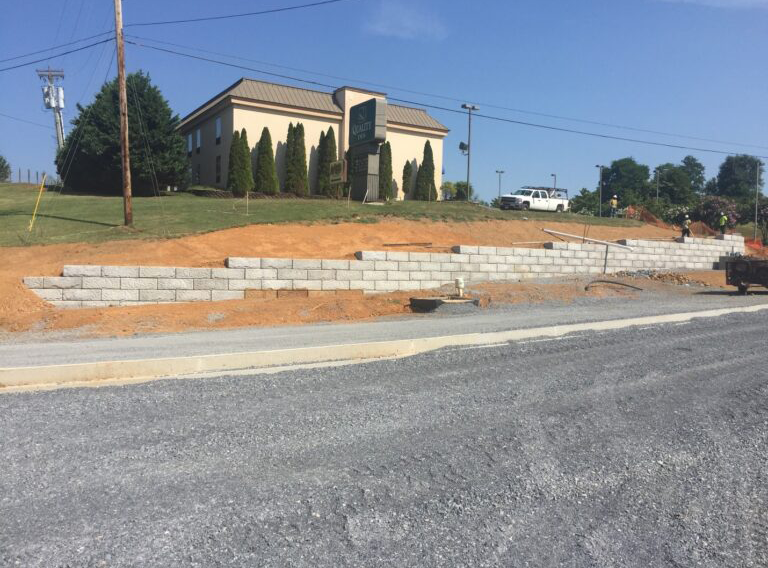 Retaining Wall Exit 150
For the I-81 Exit 150 interchange reconfiguration project, PILLAR designed the large retaining wall block system located on the northwest corner of the roundabout. After evaluating several different large retaining wall block systems, we settled on using the ReCon product. Our work also included obtaining permission from VDOT to use this product by addressing their maintenance concerns.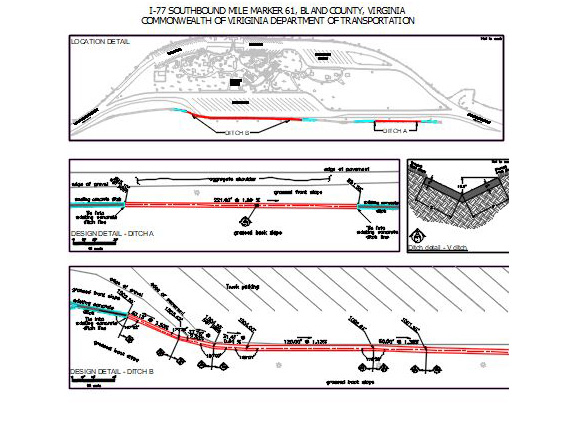 Bastian Rest Area Ditches
With drainage ditches failing to convey stormwater runoff at the Bastian Rest Area due to years of wear by tractor trailers, PILLAR was hired to survey the ditch and design a remedy. Despite challenges posed by a limited area and presence of a slope, PILLAR came up with a solution to convey the runoff and prevent damage from occurring again.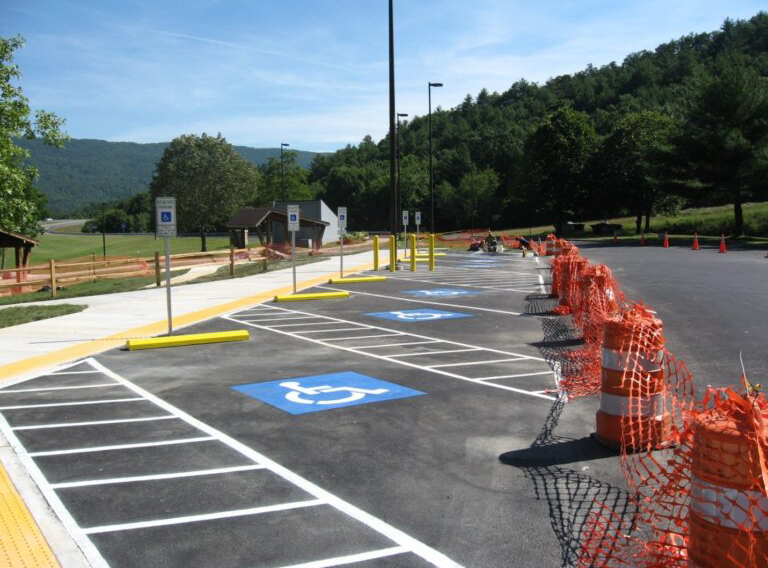 Rest Area ADA Compliance
VDOT hired PILLAR to survey rest areas throughout Virginia, performing civil engineering duties to ensure ADA compliance.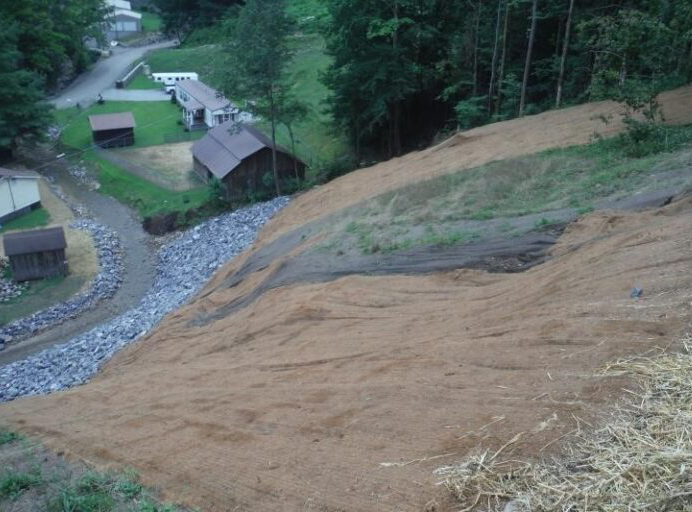 Elk Creek Landslide Stabilization
PILLAR designed a slope stabilization repair to a landslide area at the mouth of an abandoned mine as part of its annual contract with the Virginia Department of Mine, Minerals & Energy (DMME). Rated as a Priority 1 project due to the danger of flooding damage to nearby property and residences, work included the following: soil nail placement to stabilize slope material; armoring of the slope to offer erosion control; and armoring of stream banks adjacent to the residences to help mitigate future property loss due to flooding.