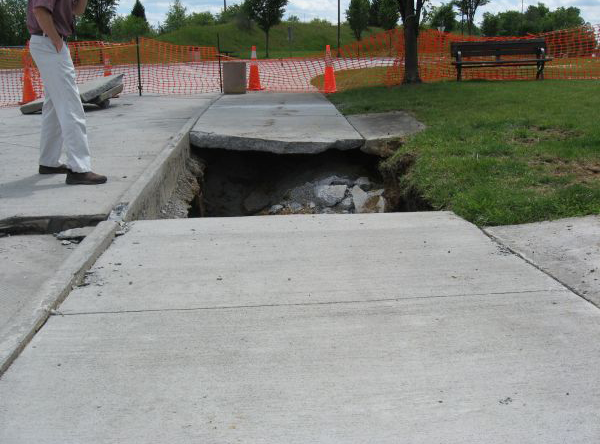 I-81 Truck Rest Area Sinkhole repair
PILLAR was hired to design repairs for a sink hole appearing at the I-81, exit 14 truck rest area. Excavation work discovered the hole was underneath a run of storm sewer piping, which had collapsed and contributed to the subsidence of pavement. The sink hole was chocked with larger rock and layered with progressively smaller diameter aggregate. The storm sewer pipe was then re-laid and the subgrade brought up to subbase level with concrete pavement level with the surrounding pavement.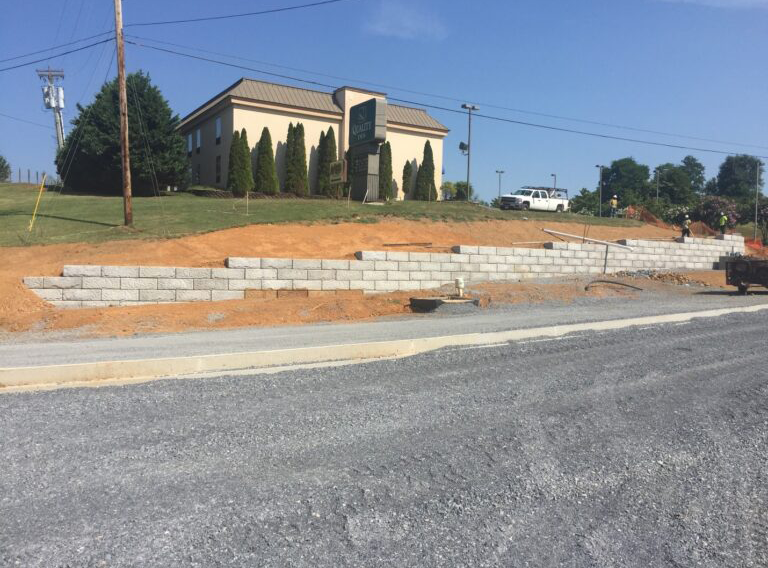 Retaining Wall Exit 150
For the I-81 Exit 150 interchange reconfiguration project, PILLAR designed the large retaining wall block system located on the northwest corner of the roundabout. After evaluating several different large retaining wall block systems, we settled on using the ReCon product. Our work also included obtaining permission from VDOT to use this product by addressing their maintenance concerns.